Sara Shirley lives just outside of Boston, Ma. She resides with her husband and one cat named Whiskey.

She has been an avid reader for several years and began writing her first novel in January 2014. Frozen Barriers was released in May 2014 and began as one book. Fans and readers spoke and one book morphed into the Barriers Series and a new found passion for writing.

Outside of reading and writing she enjoys traveling, photography, hanging out with close friends, wine tasting, and listening to music.

Her favorite places include Savannah, GA, Breckenridge, CO, and Portland, OR. She hopes to someday travel to Paris, France and also attend the Glastonbury Festival in the UK.

She loves coffee, high heels, watching Supernatural, Sons of Anarchy, Game of Thrones, and is addicted to all things related to The Hunger Games. Her favorite bands include Imagine Dragons, Sunset Sons, James Bay, Florence and the Machine, The Black Keys, The Avett Brothers and the Civil Wars.

Sara enjoys lazy summer days at the beach, relaxing by a fire with a good book in the winter and hanging out with her book buddies.

A few of her favorite books include Me Before You by Jojo Moyes, How to Kill a Rockstar by Tiffanie DeBartolo, the entire Addicted Series by Krista & Becca Ritchie, Deep Blue Eternity by Natasha Boyd, and Bright Side by Kim Holden.



Powered by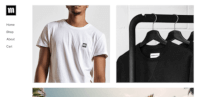 Create your own unique website with customizable templates.